Sörsjöns camping är en skogscamping som är öppen för korttidsgäster vår till höst. Under höst och vår är antal platser begränsat och endast servicehus i receptionsbyggnaden samt lilla servicehuset vid stugorna har öppet från det att det är frysgrader.
Högsäsong är receptionen öppen 10.00 till 18.00 och under lågsäsong helger och i övrigt är receptionen bemannad efter behov.
Nå oss på telefon 011-612 50 (+46 11 61250) alla dagar mejla till info@sorsjonscamping.se så svarar vi så fort vi har möjlighet.
Sörsjön består av en camping med ca 100 platser, varav ca 55 med el. Dessa ligger spridda över hela campingen, vilket betyder att Du som gäst i mån av plats har möjlighet att välja om du vill ha en plats på ängen eller bland skogsdungarna. I stugbyn finns 12 4-bäddsstugor där stuga 1 är närmast infarten och stuga 12 är närmast badplatsen.
Oavsett vilket plats du väljer är det aldrig långt till något av våra servicehus eller till badplatsen och bryggan vid Sörsjön.
I huvudbyggnaden finns reception med kiosk, servicehus med separat dam- och herravdelning. I vardera avdelning finns bastu, gemensamma duschar och omklädningsdel.
Vid badstranden har vi en kiosk där vi säljer glass, kall dricka, kaffe och grillad korv.
Hastighetsbegränsning max. 10 km gäller inom camping-området. Endast en bil per plats. Gästers bil eller andra bilar ska parkeras på P-platsen om inget annat är överenskommet med personalen.
Enligt brandföreskrifterna bör avståndet vara fyra meter mellan två campingenheter. Draget på husvagnen bör vara riktat ut mot körbar väg. För tält gäller tre meter.
Incheckning sker tidigast kl 12.00 för tomtplats, 15,00 för tält och stuga (ring om du har särskilda önskemål) och utcheckning senast kl 12.00. Gäller samtliga boendeformer.
Till Kolmårdens djurpark tar det ca ca 40 minuter. Många väljer också att kombinera vistelsen med ett besök på Astrid Lindgrens Värld. Besök gärna Norrköpings äventyrsbad. I direkt anslutning till campingen finns även den populära äventyrsparken med höghöjdsbanor och linbanor.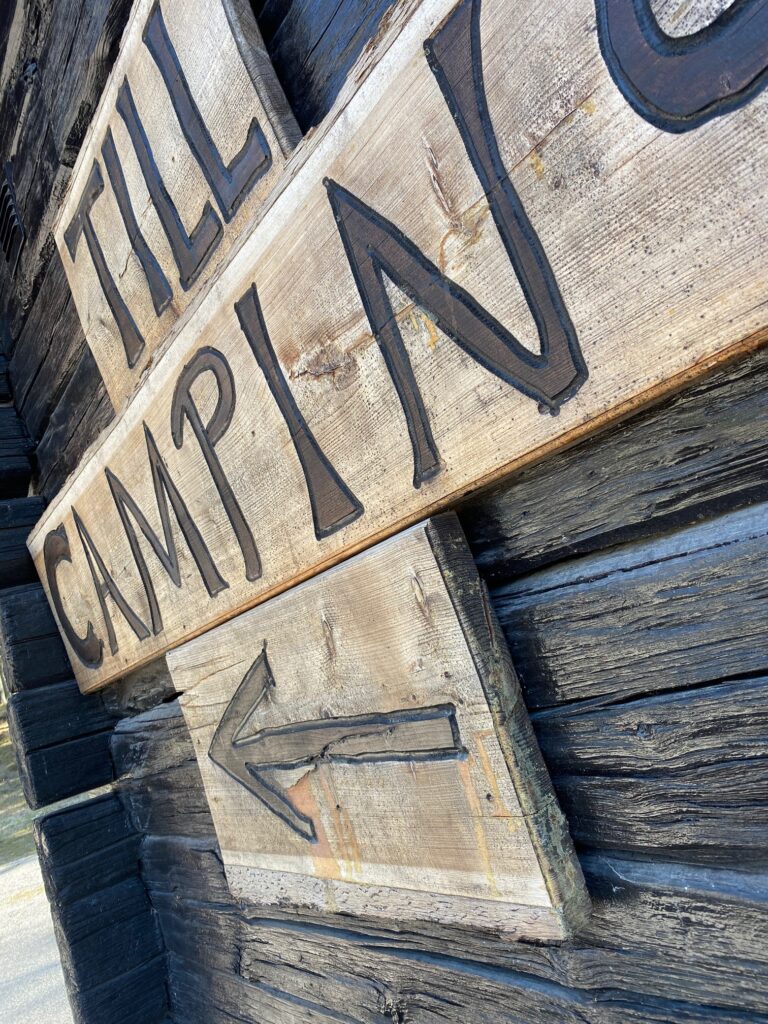 Camping
Campsite Sörsjön's camping is open to short-term guests spring, summer, autumn. During autumn and and spring, the number of places is limited and only the service house in the reception building and the small service house by the cottages are open during winter season.
In high season the reception is open 10.00 (10 am) to 18.00 (6 pm). During low season, weekends and otherwise the reception is staffed when needed.
Reach us on phone 011-612 50 (+46 11 61250) every day or email to info@sorsjonscamping.se. We will respond as soon as possible.
Sörsjön consists of a campsite with about 100 pitches, of which about 55 with electricity. These are scattered around the campsite, which means that You as a guest, subject to availability, have the opportunity to choose whether you want a place in the meadow or among the forest groves.
In the cottage village there are 12 4-bed cottages where cottage 1 is closest to the entrance and cottage 12 is closest to the beach area. No matter which place you choose, it is never far to any of our service houses or to the beach area and the jetty at Sörsjön.
In the main building there is a reception with kiosk, service house with separate ladies' and men's department. In each department there is a sauna, shared showers and a changing area.
At the beach we have a kiosk where we sell ice cream, beverages and hot dogs.
Speed ​​limit max. 10 km applies within the camping area. Only one car per pitch. Guests' cars or other cars must be parked in the car park unless otherwise agreed with the staff.
According to the fire regulations, the distance should be four meters between two camping units. The drawbar on the caravan should be directed towards the drivable road. For tents, three meters applies.
Check-in takes place no earlier than 15.00 (3 pm) (call if you have special requests) and check-out no later than 12.00 (noon). Applies to both camping sites, tents and cabins.
It takes about 40 minutes to Kolmården Zoo by car. Many also choose to combine their stay with a visit to Astrid Lindgren's World. Feel free to visit Norrköping's adventure pool. In direct connection to the campsite there is also the popular adventure park with high-altitude courses and cable cars.